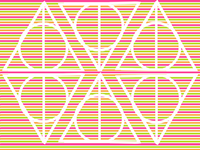 Penname:
allylovesjonas [Contact - ]
Real name:
ally
Member Since:
2008.12.03
Last Login:
2009.09.08
Website:
www.fanfiction.net/~allylovesjonas
Bio:
Hello! my name is Ally and I am obsessed with two things: Harry Potter and the Jonas Brothers!! I know they are TOTALLY different, but they are my two loves. I am a first time Harry Potter FanFiction writer, but i have written two Jonas FanFictions (the second is in progress) so i have some experience with writing. Just ask my friends from Algebra; they will tell you that i am EXTREMELY hyper- but only from about 8:10 to 9:40 on odd days at my school. I run a fansite on myspace called SistersOfJonas, and i have an HP one in the making called GodricsHallows! My picture is a random background i created for the site. haha. I hope you all will read my story, Glimpses of the Future, and review so i know what you think! You can also read Glimpses of the Future on at fanfiction.net/~allylovesjonas thanks,
Ally :P
EDIT!----------------------------------------------------------------------->
i am switching over to fanfiction.net with GotF! it takes too long to upload on this site. It is such a hassle uploading it on two sites. IF YOU WANT TO READ GLIMPSES OF THE FUTURE, READ IT AT WWW.FANFICTION.NET/~ALLYLOVESJONAS thanks!
Beta-reader:
No
Membership status:
Member
---
Instant Message:
[&nbsp&nbsp&nbsp
None&nbsp&nbsp&nbsp|&nbsp&nbsp&nbsp
None&nbsp&nbsp&nbsp|&nbsp&nbsp&nbsp
None&nbsp&nbsp&nbsp|&nbsp&nbsp&nbsp
None&nbsp&nbsp&nbsp]
---
Communication:
[&nbsp&nbsp&nbsp
None&nbsp&nbsp&nbsp|&nbsp&nbsp&nbsp
None&nbsp&nbsp&nbsp|&nbsp&nbsp&nbsp
None&nbsp&nbsp&nbsp]
---
Creative:
[&nbsp&nbsp&nbsp
&nbsp&nbsp&nbsp|&nbsp&nbsp&nbsp
None&nbsp&nbsp&nbsp|&nbsp&nbsp&nbsp
None&nbsp&nbsp&nbsp]
---
---